The English term redwood seems to mean several related trees in the Sequoioideae subfamily.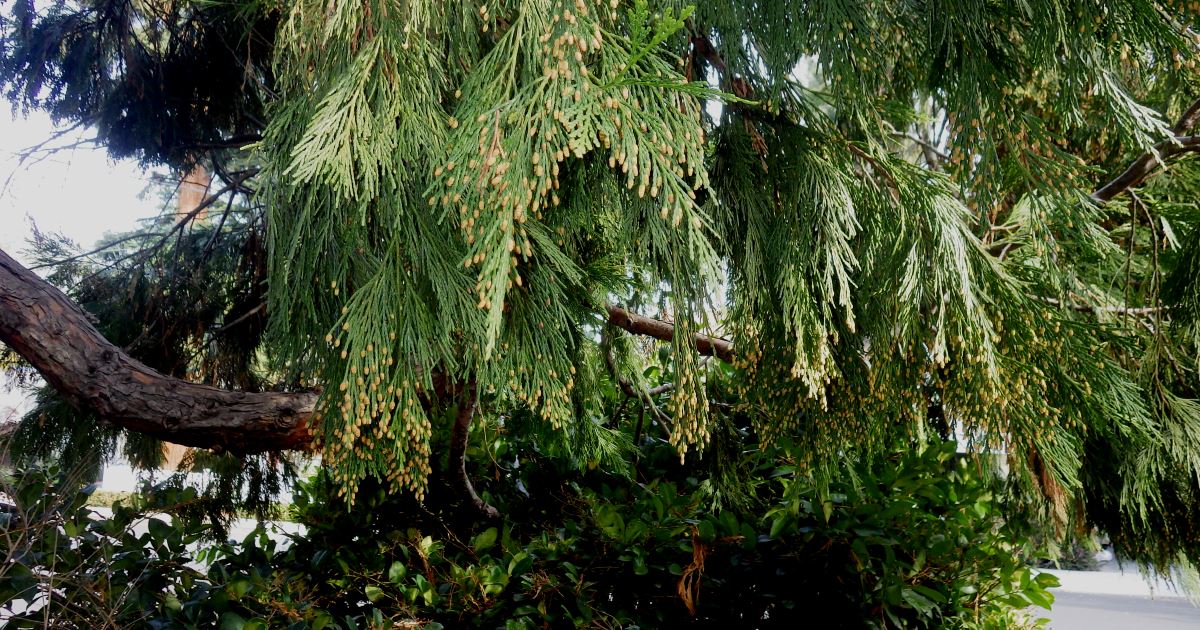 Unfortunately I am no botanist so at best I can only guess which one is which. Nevertheless I took the opportunity during a recent trip to Silicon Valley to snap a couple of pictures of these magnificent trees.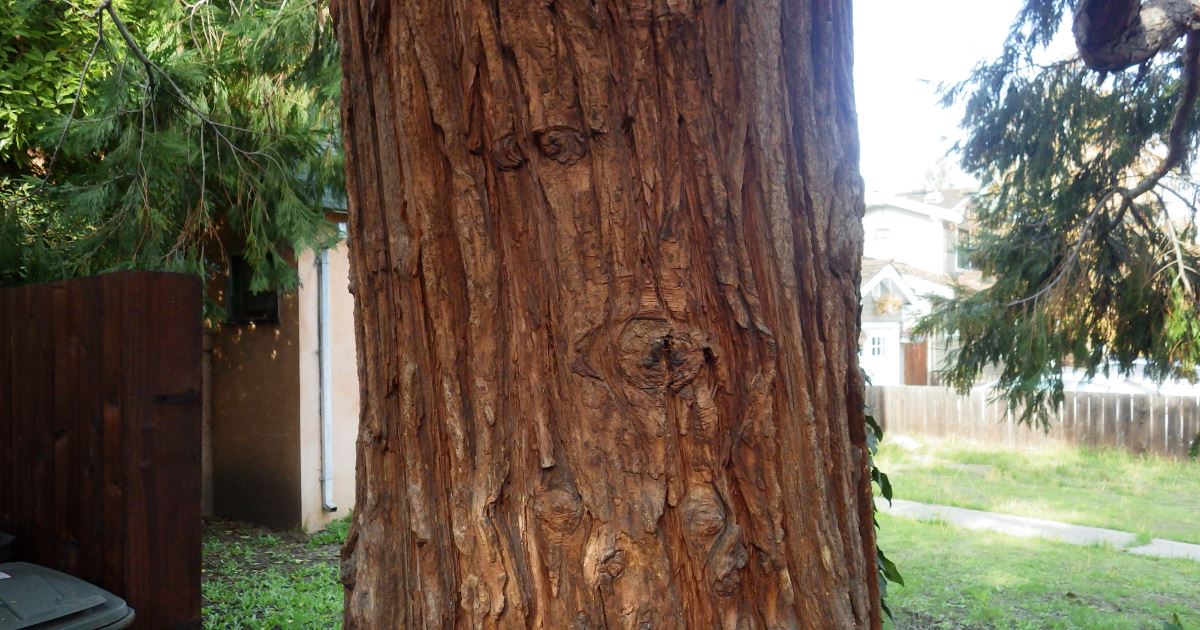 They are fairly ubiquitous in California. They are native to the area, and people even plant them around the house. I heard that they used to be more abundant before a lot of them were cut down for construction.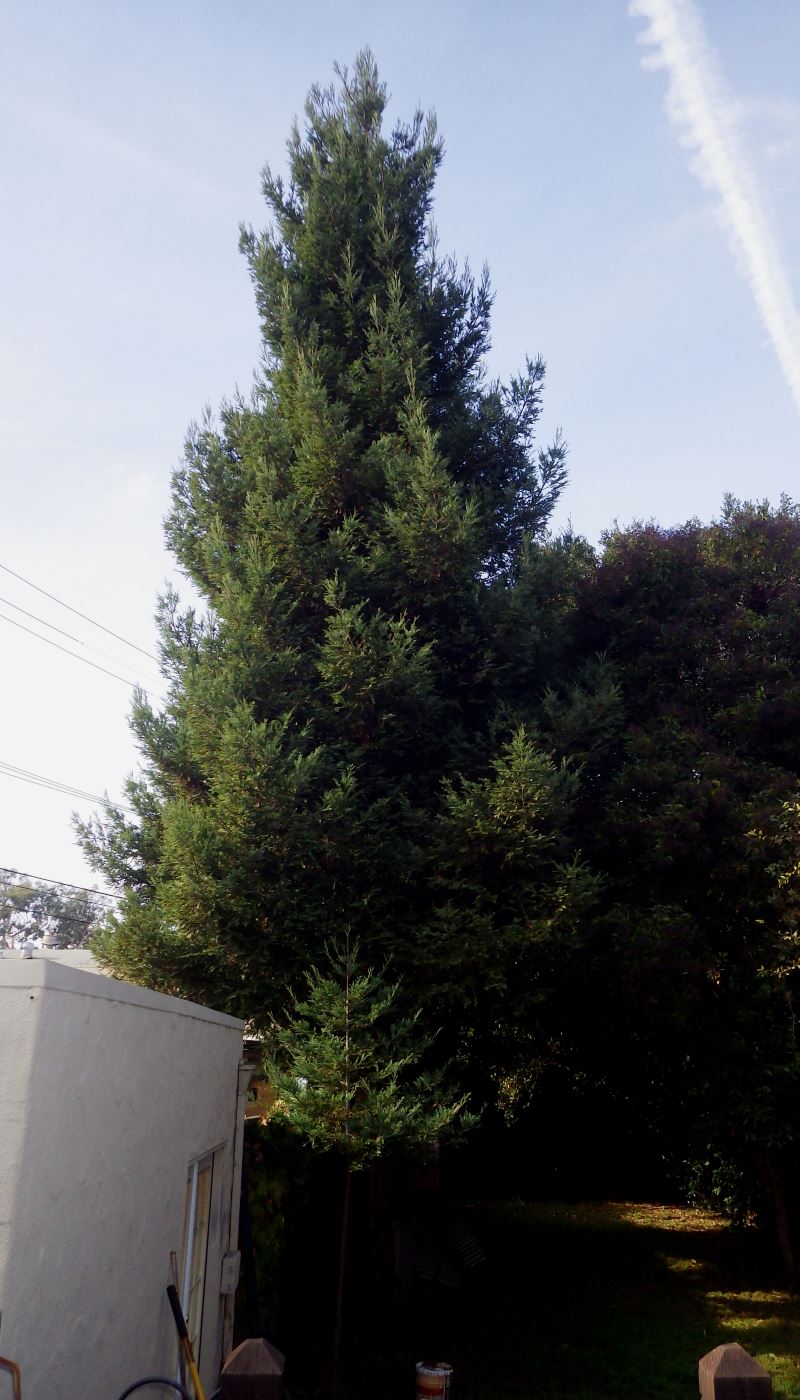 Since a redwood tree can take several hundred years to grow really big people have simply planted something that grows faster, such as eucalyptus trees, which have completely changed the look of the environment.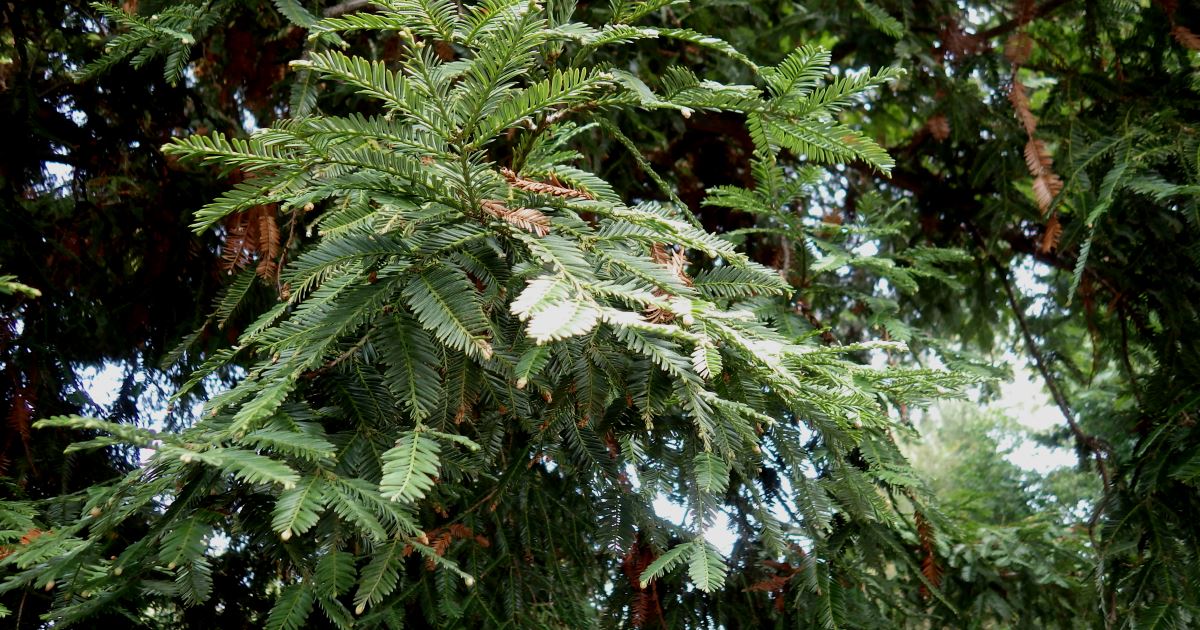 But it is still possible to see some nice old specimens around.
Redwood trees can live for thousands of years, some specimens of Sequoiadendron giganteum are probably the oldest living things. They tend to grow to impressively huge sizes of several meters across and up to 76 meters tall.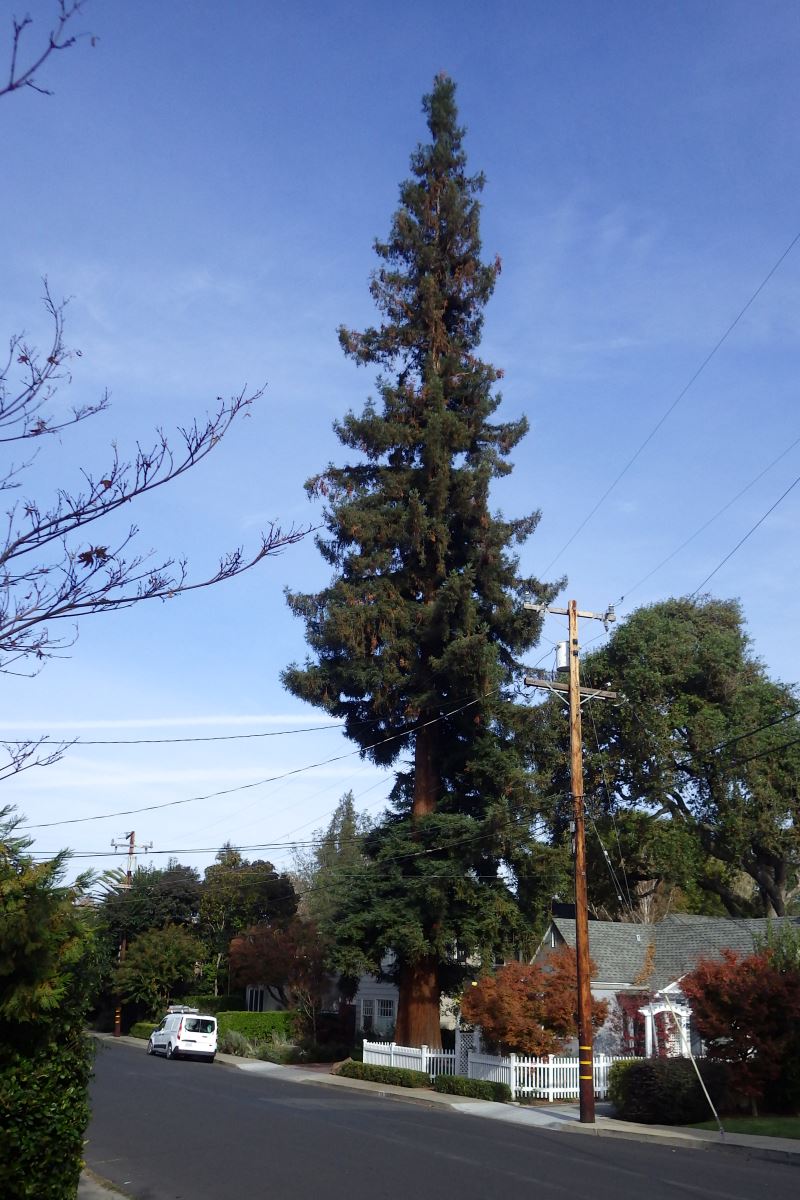 They have a somewhat complicated life cycle, that includes forest fires, in fact their cones may not release the seeds until there is a fire (after which there is enough empty space in the forest for a young seedling to grow).
A large adult redwood tree is about as fire proof as a tree can be, which of course just makes it that much more desirable as building material.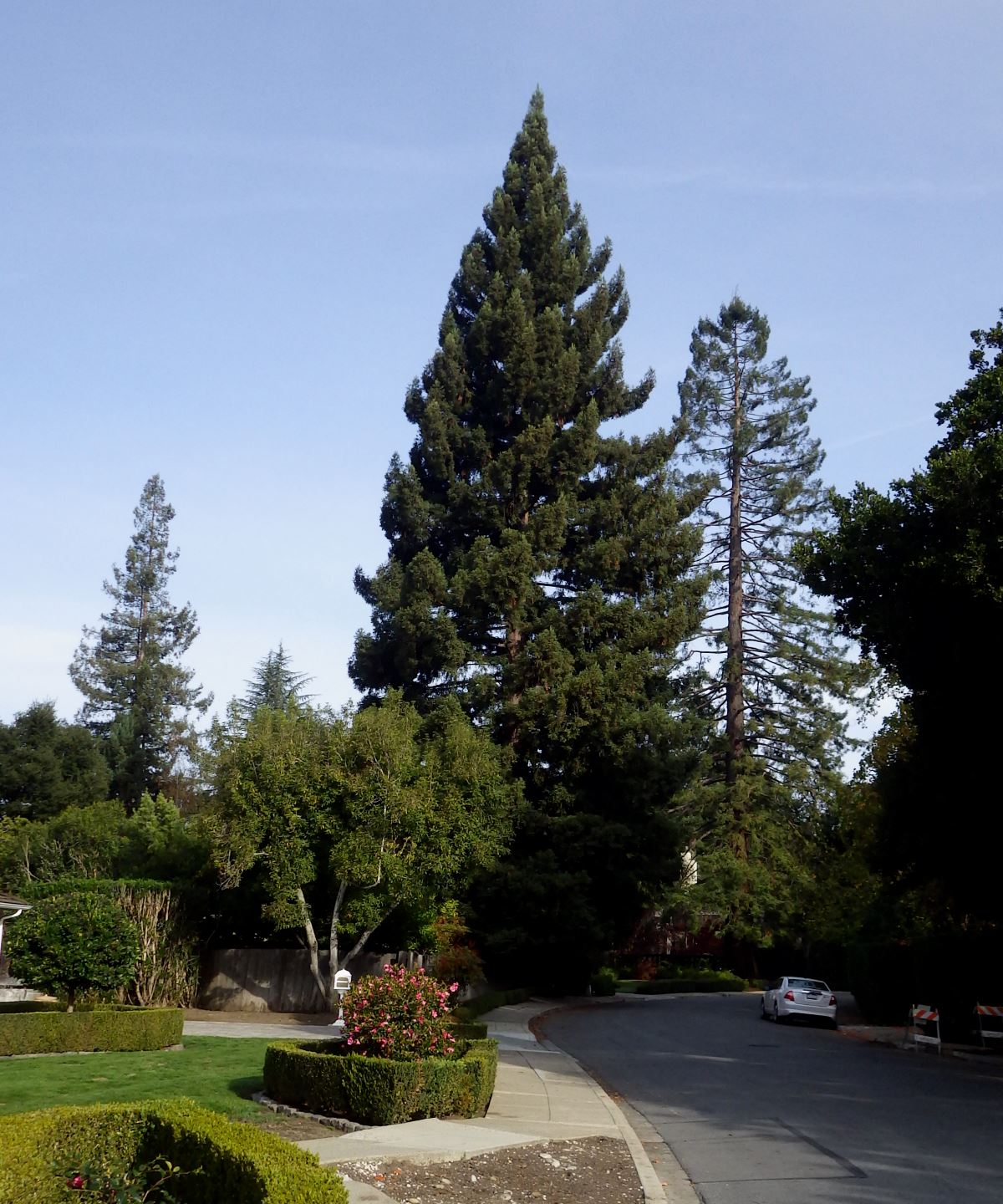 Further Readings:
Last updated: December 28, 2017