As usual I like to visit animal shows. So I did go to the Canadian Pet Expo that was held this weekend in the International Centre in Mississauga, Ontario.
Unlike some of the shows I attend this expo included all sorts of pets furry, feathery, and scaly ones. It was also a family event and people were allowed to bring their own pets to the show. I did not anticipate just how many people are interested in this sort of thing and when I tried to get in on Friday I was surprised that there were hundreds, if not over a thousand people lined up round and round the parking lot waiting to get in. I have decided to try my luck another day. Easter Sunday was less crowded, but the weather outside was less pleasant — as it is clearly visible in the picture above it was snowing.
Inside there were lots of fancy cats and dogs, some are really nice looking animals.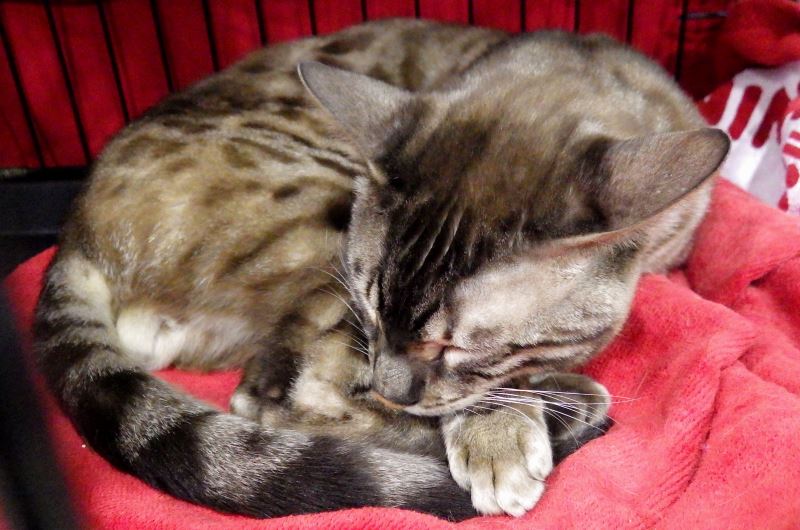 Of course people were walking around with their dogs, interestingly most of them were really well behaved. I usually have a hard time photographing dogs, they are curious animals and can't sit still for a picture.
On the furry side there were some other animals, including fancy guinea pigs.
There were even some feathery animals on the show.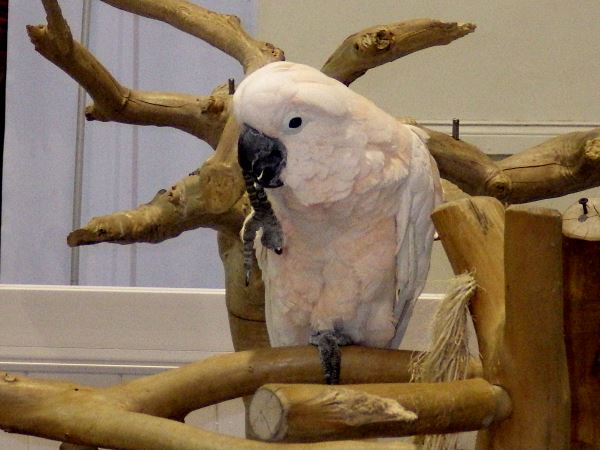 Of course I was somewhat more interested in the more exotic animals, as I walked around I saw this python yawning and managed to actually take a picture before it has stopped.
There were plenty of the usual reptiles, spiders, axolotls and even some nice looking frogs on the offered for sale, although not nearly as many as one can find during reptile shows — after all this was more of a fancy cat and dog event.
Animals Photographed at This Expo
Further Readings:
Last updated: June 27, 2016