Hornworms are caterpillars that turn into a moth after pupation.


There are two similar species: the tobacco hornworm (with a red horn) and the tomato hornworm (with a black horn). Wild hornworms are pests, but a lot of hornworms are produced in captivity as pet food for various insectivores.

While researching this article I have found several recipes how to cook hornworms for human consumption — the curious thing about them was that they weren't food consumed in some exotic location, but North American 'western' food items made out of caterpillars.
Further Readings: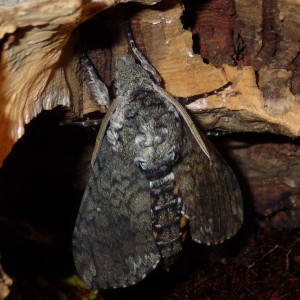 Last updated: November 21, 2015