Red-foot tortoises are from South America.

Red-footed tortoises are omnivorous in the wild, they mainly eat fruit and other plant parts but they do eat small invertebrates, other small animals, carrion and even the feces of other animals — they are definitely not picky eaters.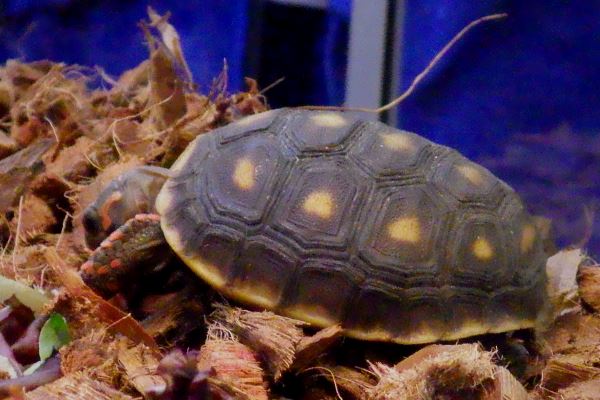 Red-footed tortoises are often collected for food and humans eat a lot of them in spite of the fact that they are threatened in the wild. Red-foot tortoises are also collected for the pet trade although an increasing percentage of red-footed tortoises kept as pets are captive bred.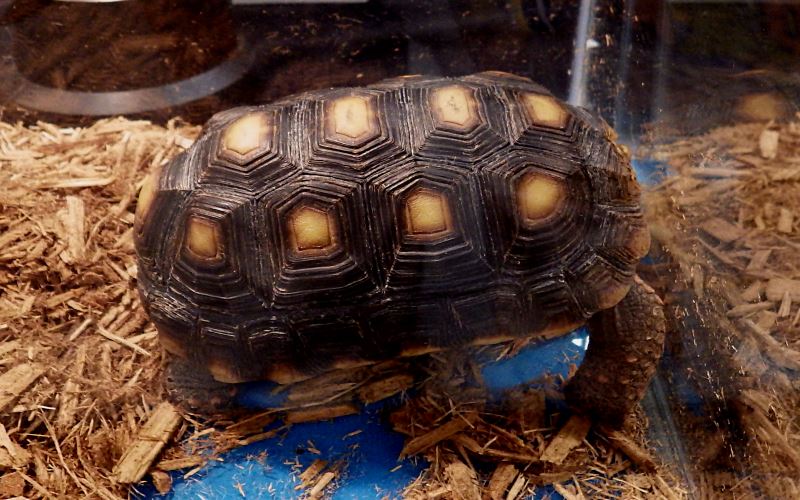 Red-foot tortoises make good pets. They are mild mannered, even tolerate some amount of petting. As mentioned above red-foot will eat almost anything and they are not particularly needy. By tortoise standards red-footed tortoises are even considered to be smart. Some have beautiful shell patterns.
Further Readings:
Last updated: January 17, 2015